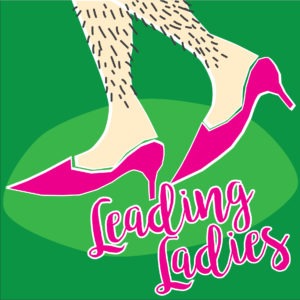 April 25, 26, 27, 29 & May 2, 3, 4, 6
Evening shows begin at 7:30 pm. Sunday Matinees begin at 2pm.
By Ken Ludwig
Directed by Paul James
In this hilarious comedy, two English Shakespearean actors, Jack and Leo, find their careers in a rut. They are currently performing "Scenes from Shakespeare" on the Moose Lodge circuit in the Amish country of Pennsylvania. When they hear that an old lady in York, PA is about to die and leave her fortune to her two long lost English nephews, the traveling actors resolve to pass themselves off as her beloved relatives and get the cash. Hilarity ensues when it turns out the relatives are actually nieces and not nephews. Things get even more complicated when Leo falls madly in love with the old lady's vivacious niece, Meg, who's engaged to the local minister.
Produced through special arrangement with Samuel French
Act Two Theatre is proud to announce the cast of LEADING LADIES:
Meg: Hannah Warntjes
Leo: Michael Bouchard
Jack: Zach Venturella
Audrey: Jordyn Wofford
Duncan: Mark Killmer
Florence: Linda Daly
Doc: Jesse Russell
Butch: Joshua Towers