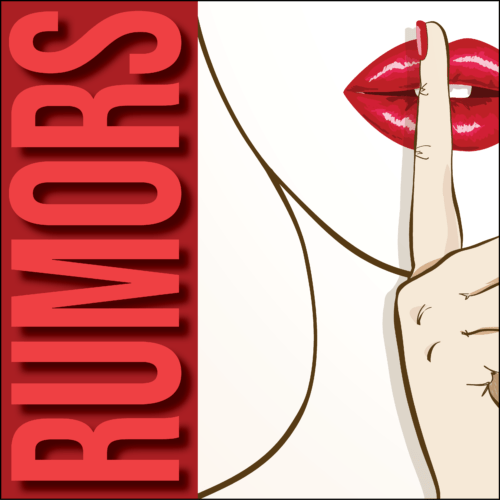 Rumors
By Neil Simon
Directed by Justin Spurgeon

July 27, 28, 29, 31* & August 3, 4, 5, 7*
Evening shows begin at 7:30pm
*Sunday Matinees begin at 2:00pm
Tickets will be available online in late-June on this page. Season Ticket Holders will receive their ticket confirmations via email by June 15.

At a large, tastefully-appointed townhouse, the Deputy Mayor of New York has just shot himself. Though only a flesh wound, four couples are about to experience a severe attack of Farce. Gathering for their tenth wedding anniversary, the host lies bleeding in the other room, and his wife is nowhere in sight. His lawyer, Ken, and wife, Chris, must get "the story" straight before the other guests arrive. As the confusions and mis-communications mount, the evening spins off into classic farcical hilarity.
Act Two Theatre is thrilled to announce the talented Cast of Rumors:
Chris Gorman – Laura Deveney
Ken Gorman – John Emery
Claire Ganz – Jen Brown
Lenny Ganz – Addison Lewis
Ernie Cusack – David Pisoni
Cookie Cusack – Payton Gillam
Glenn Cooper – David Amrhein
Cassie Cooper – Amy Mayer
Officer Welch – TJ Hall
Officer Pudney – Esther Smith
Produced through special arrangement with Samuel French.