Act Two Theatre is proud to present its spectacular 22nd year! Click on the images below for details on each show of our 2015 season
Chicago

Directed by Andrew S. Kuhlman
February 27, 28, March 1, 6, 7, and 8
In roaring twenties Chicago, chorine Roxie Hart murders a faithless lover and convinces her hapless husband Amos to take the rap…until he finds out he's been duped and turns on Roxie. Convicted and sent to death row, Roxie and another "Merry Murderess" Velma Kelly, vie for the spotlight and the headlines, ultimately joining forces in search of the "American Dream": fame, fortune and acquittal. This sharp edged satire features a dazzling score that sparked immortal staging by Bob Fosse.
Is He Dead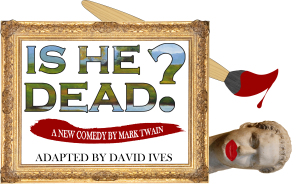 Directed by Brandon Atkins
June 5, 6, 7, 12, 13, and 14
Jean-Francois Millet, a young painter of genius, is in love with Marie Leroux but in debt to a villainous picture-dealer, Bastien Andre. Andre forecloses on Millet, threatening debtor's prison unless Marie marries him. Millet realizes that the only way he can pay his debts and keep Marie from marrying Andre is to die, as it is only dead painters who achieve fame and fortune. Millet fakes his death and prospers, all while passing himself off as his own sister, the Widow Tillou. Now a rich "widow," he must find a way to get out of a dress, return to life, and marry Marie.
Moonlight & Magnolias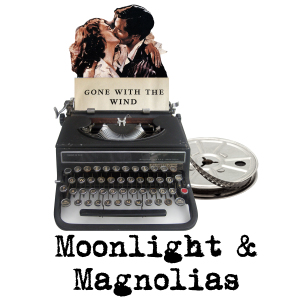 Directed by Phil Gill
August 7, 8, 9, 14, 15, and 16
1939 Hollywood is abuzz. Legendary producer David O. Selznick has shut down production of his new epic, Gone with the Wind, a film adaptation of Margaret Mitchell's novel. The screenplay, you see, just doesn't work. So what's an all-powerful movie mogul to do? While fending off the film's stars, gossip columnists and his own father-in-law, Selznick sends a car for famed screenwriter Ben Hecht and pulls formidable director Victor Fleming from the set of The Wizard of Oz. Summoning both to his office, he locks the doors, closes the shades, and on a diet of bananas and peanuts, the three men labor over five days to fashion a screenplay that will become the blueprint for one of the most successful and beloved films of all time.
Urinetown

Directed by Kevin Hester
November 6, 7, 8, 13, 14, and 15
In a Gotham-like city, a terrible water shortage caused by a 20-year drought has led to a government-enforced ban on private toilets. The citizens must use public amenities regulated by a single malevolent company that profits by charging admission for one of humanity's most basic needs. Amid the people, a hero decides he's had enough and plans a revolution to lead them all to freedom!