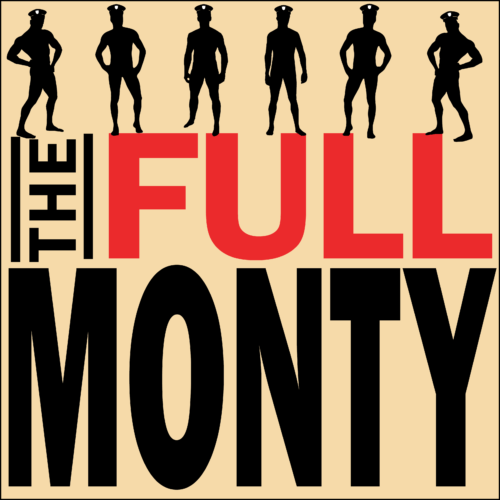 The Full Monty
Book by Terrence McNally
Music & Lyrics by David Yazbek
Directed by Paul James and Becky Loughridge
Musical Direction by Derick Featherston

November 4, 5, 6*, 11, 12 & 13*
Evening shows begin at 7:30pm
*Sunday Matinees begin at 2:00pm

Based on the Smash-Hit comedy film of the same name, The Full Monty, a ten-time Tony Award nominee, is filled with honest affection, engaging melodies and the most highly anticipated closing number of any show. While spying on their wives at a "Girls' Night Out," a group of unemployed steelworkers from Buffalo sees how much their wives and girlfriends enjoy watching male strippers. Jealous, out of work and feeling emasculated, the men come up with a bold way to make some quick cash. The Full Monty is a story full of heart. Right to the end, audiences will be wondering if these lovable misfits will really pull it off. With a raucous mix of razor-sharp humor and toe-tapping pizzazz, this heartwarming, upbeat comedy will be the comedy hit of our season!
Produced through special arrangement with Music Theatre International (MTI)
Audition Dates: August 9 & 10 – 6:30pm-9:45pm, by appointment.
Callbacks: August 11, 6pm-10pm by invitation.
All Details will posted on our Audition Page and on our Facebook page in Early May.