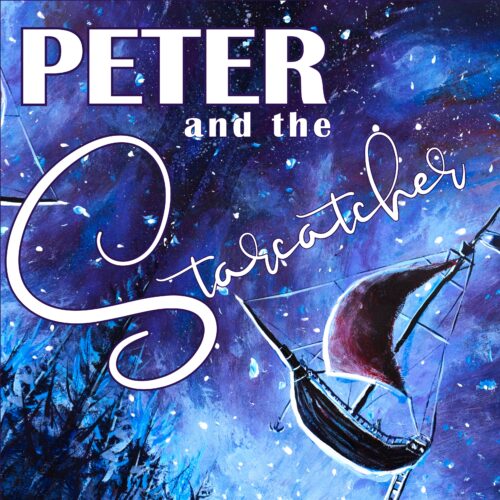 AUDITION ANNOUNCEMENT:
Peter and the Starcatcher
Play by Rick Elice, Based on the Novel by Dave Barry and Ridley Pearson
Music by Wayne Barker
Directed by Rebecca Pasley
Open Auditions for all roles – Monday, June 5 or Tuesday, June 6 at 6:30pm. No appointment needed. Bring your audition form filled out in advance. Callbacks (by invitation) – Wednesday, June 7.
Performance Dates: July 27, 28, 29, 30, August 3, 4, 5, 6. Rehearsals will be held Monday-Thursday evenings, beginning Thursday, June 8. All cast must be available for technical rehearsals Sunday, July 23 through Wednesday, July 26.
For your audition, please prepare:
1-2 minute comedic/light-hearted monologue
Completed Audition Form (download link will be posted here in May.)
Auditions and Callbacks will also consist of cold-readings from the script.
SYNOPSIS: Tony-winning Peter and the Starcatcher upends the century-old story of how a miserable orphan comes to be the legendary Peter Pan. From marauding pirates and jungle tyrants to unwilling comrades and unlikely heroes, the script playfully explores the depths of greed and despair… and the bonds of friendship, duty and love.
A young orphan and his mates are shipped off from Victorian England to a distant island ruled by the evil king. They know nothing of the mysterious trunk in the captain's cabin, which contains a precious, otherworldly cargo. At sea, the boys are discovered by a precocious young girl named Molly, a Starcatcher-in-training who realizes that the trunk's precious cargo is starstuff, a celestial substance so powerful that it must never fall into the wrong hands. When the ship is taken over by pirates – led by the fearsome Black Stache, a villain determined to claim the trunk and its treasure for his own – the journey quickly becomes a thrilling adventure.
CHARACTERS: Peter and the Starcatcher is an ensemble production. Ages and gender of characters are flexible.
Black Stache – A notorious pirate, terrorizing the seven seas in search of a worthy adversary. Heartless, hirsute, and suspiciously well read. Partial to the poetical and theatrical, which causes him to behave quite flamboyantly.
Molly Aster – A Starcatcher apprentice who is taken aboard the Neverland as precious cargo. Curious and intelligent, she will risk anything for the sake of what is right.
Boy – A lonely and hardened orphan who doesn't miss much. Nameless, homeless, and friendless at the beginning of the play and a hero by the end. He wants a home and a family more than anything, and dreams of a life of being free.
Smee – Black Stache's first mate. He is single-mindedly dedicated to his captain's every whim.
Prentiss – An orphan, ambitious, hyper articulate, and logical. He yearns to be leader, even when he knows in his heart that he'll never be one. A bit of a blowhard with a touch of cowardice.
Lord Leonard Aster – Molly's father, a loyal subject to the Queen. The very model of a Victorian English gentleman, he is a faithful friend and a secret Starcatcher.
Ted – An orphan obsessed with food. A natural performer with easy wit and quite poetic language.
Ensemble Roles: Playing a variety and multitude of roles (Sailors; Seamen; Seafarers; Orphans; Pirates; Mermaids; Mollusks; Narrators and more.)
Presented through special arrangement with Musical Theatre International.
---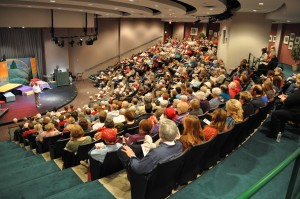 Theatre Location for Auditions
St. Peters Cultural Arts Centre
One St. Peters Centre Blvd.
St. Peters, MO 63376
The Performing Arts Theatre is in the City Hall building, Western(far right) most building at the opposite end from the Rec-Plex. Act Two Theatre performs in St. Peters to one of the largest average audiences of local St. Louis area theatre companies. Each show runs for 8 performances with attendance numbers ranging between 1300-1800 per show run. Act Two's loyal, large and enthusiastic season ticket subscriber base allows many to receive the gift, joy and magic of live theatre that our talented actors, directors, tech crew and volunteers create.
---
About Act Two Theatre:
2023 marks Act Two Theatre's 30th Anniversary season. We are proud to present another year of high-quality theatre in St. Peters, Missouri. We are located in the beautiful 318-seat Performing Arts Theater at the St. Peters City Hall Cultural Arts Centre, adjacent to the Rec-Plex. The theater has comfortable seating and a terrific stage!
Act Two Theatre performs to one of the largest average audiences as compared to other local St. Louis area theatre companies. Except for the Muny and Stages no other professional, regional or community theatre company boasts a larger following.  Act Two's loyal, large and enthusiastic season ticket subscriber base allows many to share in the joy and magic of live theatre that our talented actors, directors, tech crew and volunteers create.