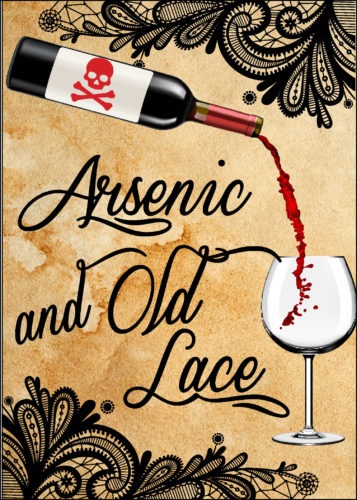 NEW 2022 SHOW DATES
February 11, 12, 13*, 18, 19 & 20*, 2022
Evening shows begin at 7:30pm
*Sunday Matinees begin at 2:00pm

Written by Joseph Kesselring

The Story: We meet the charming and innocent ladies who populate their cellar with the remains of socially and religiously "acceptable" roomers; the antics of their brother who thinks he is Teddy Roosevelt; and the activities of the other brother. The hero, Mortimer Brewster, is a drama critic who must deal with his crazy, murderous family and local police in Brooklyn, New York, as he debates whether to go through with his recent promise to marry the woman he loves, Elaine Harper, who lives next door and is the daughter of the local minister.
AUDITIONS TO BE ANNOUNCED in Late September for mid-NOVEMBER AUDITION DATES.
Produced through special arrangement Samuel French