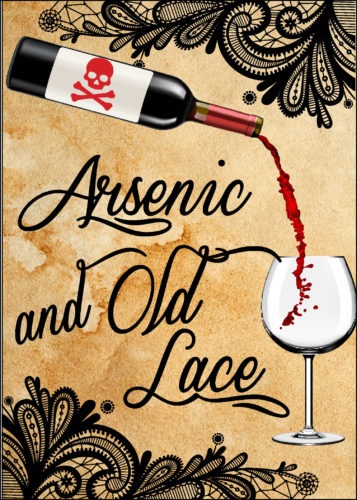 IMPORTANT ANNOUNCEMENT: After months of hopeful, sincere and tireless planning and effort, Act Two Theatre's Board of Directors must unfortunately announce the postponement of our July/August show, Arsenic and Old Lace, and our November musical, How To Succeed in Business Without Really Trying, to future dates in 2021.
Concerns by our Board, show directors, actors and tech advisors for the ability to safely conduct rehearsals, set-build, tech rehearsals, and performances combined with restrictive audience seating requirements have guided us to this difficult but necessary decision.
In July, we will be notifying our season ticket holders of the new dates for the three remaining shows beginning with BLITHE SPIRIT in February 2021. We want to thank you for your support and dedication to live theatre in our community. We share your disappointment but know that the future will safely allow our wonderful shows to return to our stage. Have a terrific summer and we look forward to seeing you in 2021.
New Performance dates for this show will be announced for 2021 shortly.
Evening shows begin at 7:30pm
*Sunday Matinees begin at 2:00pm.
Written by Joseph Kesselring
Directed by Tim Naegelin

Act Two Theatre is proud to announce the cast of Arsenic and Old Lace:
Abby Brewster – Jacki Goodall
Martha Brewster – Lynda Levy Barrett
Mortimer Brewster – Scott Ewers
Teddy Brewster – Mark Killmer
Jonathan Brewster – Pete Papavlasopoulos
Dr. Einstein – Jay Winkeler
The Rev. Dr. Harper – Gary Riggle
Officer Brophy – Emerson Lentz
Officer Klein – James Keeler Rollins
Elaine Harper – Amanda Crawford
Lieutenant Rooney – Scott Kester
Mr. Witherspoon – Gordon Hixon
Mr. Gibbs & Officer O'Hara – To Be Announced
The Story: We meet the charming and innocent ladies who populate their cellar with the remains of socially and religiously "acceptable" roomers; the antics of their brother who thinks he is Teddy Roosevelt; and the activities of the other brother. The hero, Mortimer Brewster, is a drama critic who must deal with his crazy, murderous family and local police in Brooklyn, New York, as he debates whether to go through with his recent promise to marry the woman he loves, Elaine Harper, who lives next door and is the daughter of the local minister.

Produced through special arrangement Samuel French