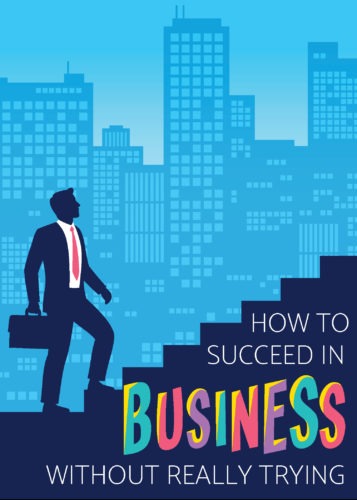 New 2021 Show Dates To be Announced for this wonderful musical.
Book by Abe Burrows, Jack Weinstock, & Willie Gilbert
Music & Lyrics by Frank Loesser
Directed by Adam Grun
Musical Director: To Be Announced
The rise of J. Pierrepont Finch, who uses a little handbook called How to Succeed in Business without Really Trying to climb the corporate ladder from lowly window washer to high-powered executive, tackling such familiar but potent dangers as the aggressively compliant "company man," the office party, backstabbing coworkers, caffeine addiction and, of course, true love.
Produced through special arrangement with Musical Theatre International

IMPORTANT ANNOUNCEMENT: After months of hopeful, sincere and tireless planning and effort, Act Two Theatre's Board of Directors must unfortunately announce the postponement of our July/August show, Arsenic and Old Lace, and our November musical, How To Succeed in Business Without Really Trying, to future dates in 2021.
Concerns by our Board, show directors, actors and tech advisors for the ability to safely conduct rehearsals, set-build, tech rehearsals, and performances combined with restrictive audience seating requirements have guided us to this difficult but necessary decision.
In July, we will be notifying our season ticket holders of the new dates for the three remaining shows beginning with BLITHE SPIRIT in February 2021. We want to thank you for your support and dedication to live theatre in our community. We share your disappointment but know that the future will safely allow our wonderful shows to return to our stage. Have a terrific summer and we look forward to seeing you in 2021.