New 2021 Show Dates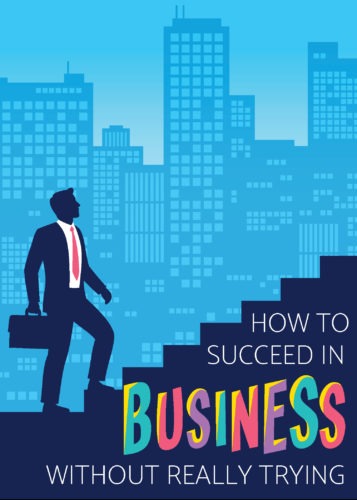 April 21, 22, 23, 25* & 28, 29, 30 and May 2*.
Evening shows begin at 7:30pm
*Sunday Matinees begin at 2:00pm

Season Ticket Holders: This show will be performed live with limited-audience capacity prioritized for 2020 Season Ticket Holders, mask and distancing requirements, and other safety-protocol. All Season Ticket Holders from the 2020 postponed season will be contacted in Early-March via email and postal mail regarding dates and details.

Some Additional Tickets will be made available to the general public. Details to be announced in Early April.
Book by Abe Burrows, Jack Weinstock, & Willie Gilbert
Music & Lyrics by Frank Loesser
Directed by Adam Grun
Musical Direction by Derick Featherston
The rise of J. Pierrepont Finch, who uses a little handbook called How to Succeed in Business without Really Trying to climb the corporate ladder from lowly window washer to high-powered executive, tackling such familiar but potent dangers as the aggressively compliant "company man," the office party, backstabbing coworkers, caffeine addiction and, of course, true love.
We are thrilled to announce our return to the stage with the talented cast of How To Succeed In Business Without Really Trying:

John Emery – J. Pierrepont (Ponty) Finch
Andrea Brown – Rosemary
Kyle Morr – J.B. Biggley
Nathan Hakewerth – Bud Frump
Abigail Alsmeyer – Hedy La Rue
Sage Russell – Miss Smith (Smitty)
Jennifer Kerner – Miss Jones
Jack Nichols – Bratt
Daniel Horst – Twimble / Ovington / Womper
Robert Jones – Gatch
Rebecca Evans – Miss Krumholtz
Richard Bell – Tackelbery
Laura Schulze – Secretary (Female Ensemble)
Melanie Bantel – Secretary (Female Ensemble)
Devon Shipley – Secretary (Female Ensemble)
Ellen Klassing – Secretary (Female Ensemble)
Paige Woods – Secretary (Female Ensemble)
Produced through special arrangement with Musical Theatre International