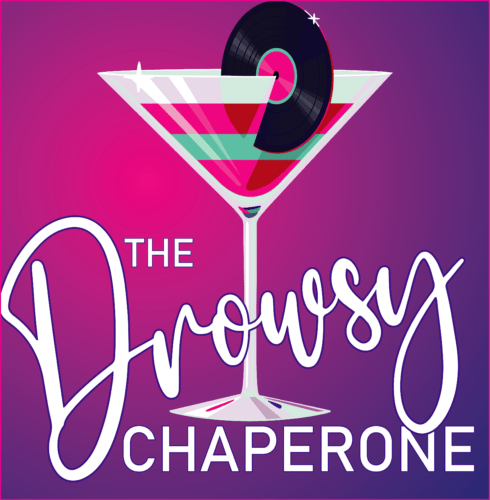 October 26, 27, 28, 29*, November 2, 3, 4, 5*
Evening shows begin at 7:30pm
*Sunday Matinees begin at 2:00pm
Purchase Tickets Now

Book by Bob Martin and Don McKellar
Music and Lyrics by Lisa Lambert and Greg Morrison
Directed by Kyle Morr
Musical Direction by Derick Featherston

All Season Ticket Holders were sent their ticket confirmations via email on September 1. If you have not received or cannot locate, please email info@acttwotheatre.com and we will resend.

THE SHOW:
With the houselights down, a man in a chair appears on stage and puts on his favorite record: the cast recording of a fictitious 1928 musical The Drowsy Chaperone. Mix in two lovers on the eve of their wedding, a bumbling best man, a desperate theatre producer, a not-so-bright hostess, two gangsters posing as pastry chefs, a misguided Don Juan, and an intoxicated chaperone, and you have the ingredients for an evening of madcap delight. Winner of five Tony Awards, including Best Book and Best Original Score, The Drowsy Chaperone is a loving send-up of the Jazz Age musical, featuring one show-stopping song and dance number after another!
Act Two Theatre is thrilled to announce the extraordinary cast of The Drowsy Chaperone opening October 26.
Man in Chair: Travis Pfeifer
Janet Van de Graaf: Andrea Brown
Robert Martin: Nathan Hakenewerth
The Drowsy Chaperone: Abigail Alsmeyer
Aldolpho: Scott Degitz-Fries
Mrs. Tottendale: Kathleen Dwyer
Underling: Bill Burke
Mr. Feldzig: James Waldron
Kitty: Grace Rackers
George: John Emery
Gangster #1: Alec Hatchell
Gangster #2: Bradley Fritz
Trix: Victoria Pines
Ensemble: Josephine Datz, Anna Meyers, Lauren Reynolds, Rachel Bohn
—
Presented through special arrangement with Music Theatre International (MTI).


Brown Paper Tickets Ticket Widget Loading…

Click Here to visit the Brown Paper Tickets event page.